January 22, 2013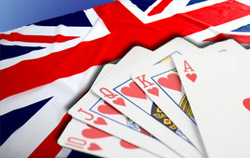 According to the Britain government advisories , the country will implement new gambling regulations for online casinos in December 2014 .The new regulations will be based on the revenue generated by the online casino operators in UK to ensure that operators that make profits in the UK online gambling market pay the required taxes.
The amount of taxes and the tax rate will be published to the public when the treasury submits proposed amendments to support the license changes , so that gambling companies from other countries that are interested in entering UK market pay stated taxes and obtain license from UK gaming commission to conduct online casino gaming.
But few UK companies can benefit as per speculation that the tax will be levied on the revenues generated from British gamblers and not on the revenue generated from gamblers outside UK, but still the companies will be required to pay corporation tax on such revenues.
William Hill commissioned study done by Delloites last year, has warned the gambling companies against high tax rate to be charged by the UK gambling commission which is 15% of the profits generated that is worrying experts today. Many online casino operators may look for relocating their current gambling business to other jurisdictions where they are charged lesser tax instead of going for new licenses under UK gambling commission with high tax rate.
Nevertheless, treasury has not revealed anything more till date than just discussing and working on the project with both the government and gambling industry.